Home
Jewellery Valuations by Registered Valuer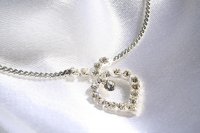 Welcome to Our Website
Are you in need of expert jewellery valuations in Warwickshire or a fantastic jewellery shop in Warwickshire and the surrounding area? Then we can help. Get in touch with the professionals here at Knowle Goldsmiths Ltd to see what we can do for you.
Based in Knowle, we offer a comprehensive range of goldsmithing services to all who request them - call today for more information from one of our friendly staff!
Jewellery Repairs
For watch and clock repairs in Warwickshire or antique jewellery in the West Midlands, there is no better establishment to visit. As expert jewellers, we cover a vast range of articles including:
Antiques
Watches
Silverware
Jewellery
And more. We offer repairs and renovations, including all leading brands and designs such as Rolex, Cartier and Omega. From our shop in Knowles we cater to the surrounding area of the West Midlands and Warwickshire.
Insurance and Probate Valuations
As a family owned, independent jewellers established over 40 years ago, we offer high quality, value and traditional standards of service and after sales care. Due to this admirable work ethic, we have gained an enviable reputation in our local area of which we are extremely proud - we strive to provide 100% customer satisfaction on every level.
The quality of our repair and restoration work is second to none, and with our time served craftsmen you can rest assured that your fantastic antique jewellery is in safe hands.
Contact Us
For more information, please call us on 01564-772827 or email us at knowlegoldsmiths@outlook.com. We look forward to hearing from you!